Indian Village Apartments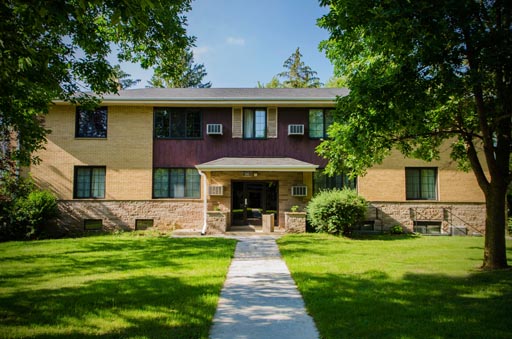 128-185 N Fraternity Lane, 1109 W Florence Street
Indian Village offers the convenience and comfort of your own apartment with budget-friendly rent and most utilities included. Not only does Indian Village offer start dates for the entire year, August 1st, and August 28th, but tenants may also elect to pay rent by month rather than by semester should that option be better for their budget (please note there are 15 buildings in Indian Village and leasing options do vary by building). Dogs are also allowed in specific Indian Village locations for an additional fee in addition to allowing cats.
1 Bedroom, 2 Bedroom
Adjacent to Campus-West
0.7 Miles to Andersen Library
Furnished
Cats Allowed (additional one-time fee)
Dogs Allowed (additional one-time fee, specific buildings ONLY, size restrictions apply)
DLK Off-Street Parking Available (semester permit required)
Monthly Rent Options (specific buildings)
Heat, water, & internet included in rent
Tenants Pay Electric, Cable TV (if desired)
---
Rent prices vary depending on unit signed and are based on one occupant per bedroom. Please note that adding additional occupants may change rent pricing and you should call for specific information.